Updated July 2, 2020
Today our lives are lived in a pressure cooker as never before. Our movements are constrained, we are both cut off from social behaviors we need, and also often cut off from the alone time crucial to our sanity and effectiveness. In the complex accelerated culture in which we live (we call it Acceleritis™), self-mastery of our inner space, or even awareness of what is going on in there, is extremely complicated. Neuroses can arise like biocomputer viruses, and spread through society by intercommunication between people, through our thoughts and ideas and through moods upon which neuroses depend.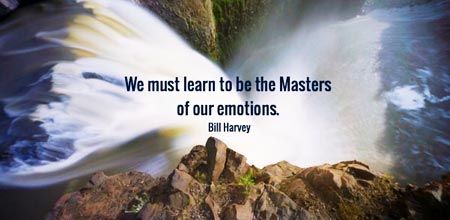 Two recurring neurotic themes most of us can relate to involve money and frustration. Our culture is set up to cause most of us to worry excessively about money. Money is often the leading indicator of our feelings of self-worth, belonging, achievement, status, freedom, wellness, potency and security. I'm probably leaving some things out.
Frustration can mount, for example, in the workplace when co-workers and bosses don't go along with the inspiring ideas we have about how to do our job better. Or when society does not encourage (or recognize) an inborn skill or talent and instead of channeling us into a career we love, we find ourselves doing work we can tolerate but that may do little to bring out those inborn talents.
Over time the mix of frustration and money fear can turn to a growing anger, often bottled up inside where when left to simmer and build it can become one of the causes of illnesses of the mind and body. We fall into a counterproductive cycle. We become blocked from getting into the Zone, where ideas, action solutions and clever ways to break through would lead us to create a path to more money, security and happiness.
With the emotions as a wrapper around our whole mental experience, thoughts flit along the surface of the mind. Emotions program thoughts and vice versa. Everything affects everything else in there.
We can ignite the start of a new cycle by seizing the control point where the avalanche starts — our emotional mood. Becoming aware of our emotional state and then working mindfully to take back control of the emotive space around our psyche is key. Detachment from outcome is the core of heroism. A sense of humor gives perspective. Willingness to face the worst with confidence in oneself (and for many, confidence in God/the Universe/a Higher Power) confers a courageous fatalism that has been rediscovered by all of the heroes in history.
In order to (re-)program our emotional wrapper, detachment is not enough. We are emotional beings, hardwired to have some emotional drama going on in the background at all times. Getting into the Zone aka Flow state requires awareness and management of that background emotional mood. If we are not proactively programming it in alignment with our intentions, it will continue to program itself.
Each of us needs then to work to transform negative emotion, the nemesis of the Zone, into positive emotion — which means remembering all we have to be grateful for, and all there is to look forward to and be excited about.
We may experience challenging (even heartbreaking) trials but we need to be able to shift our focus to see them as opportunities that reveal what we are really made of.
Happy Independence Day!
Best to all,
Bill
Follow my regular media blog contribution, In Terms of ROI at MediaVillage.com. Here is the link to my latest post.