Harvey continually upends reader expectations… daring to go bigger and stranger, the in-the-moment suspense connected to the mind-blowingly cosmic. Pandemonium lives up to its title, moving fast, continually raising the stakes, and never settling into predictability. The pleasures of Harvey's sprawling novel rise from its cheerful abundance, its gush of ideas, puzzles, and even jokes… Lovers of thrillers that move fast, take bold risks, and have lots on their minds will relish the ensuing chaos… Pandemonium gets wilder as it goes, with international romance and a savvy sense of how media shapes minds, nations, and history—at its heart pulses perhaps the greatest conspiracy theory in human history.
~ Booklife
Read full review

Get a free Kindle Sample
***

Pandemonium: Live to All Devices by Bill Harvey is spellbinding science fiction with a strong appeal to fans of espionage. Deftly plotted and expertly executed…contains all the elements that readers look for in good SF. The characters are larger-than-life, robust, and believable; the prose is gorgeous and littered with vivid descriptions and captivating dialogues. The author creates a world in which science has evolved greatly, with artificial reality permeating almost every aspect of human life…The conflict is stunningly imagined…a cleverly written novel that entertains readers while provoking reflection in them, a dazzling SF with an explosive conflict and characters that are unforgettable, as delightful as any good book should be.
~ The Book Commentary
Read full review 
***

PLENTIFUL AND ACCURATE PROJECTIONS FOR THE FUTURE…each element is conceivable both in terms of technology and the sociology behind the ways in which it has evolved. The inspiration behind these technological advancements are all born from trends we can see in society today, and will have readers thinking long after they close the book.
ENTERTAINING YET THOUGHT-PROVOKING… The sheer number of concepts and plot lines Harvey seamlessly weaves into the nearly 500 pages is impressive…Harvey deftly executes each plotline he introduces in an entertaining yet thought-provoking manner… Fans of everything from theology to aliens, Nazis to robots, psychic powers and shared consciousness will find something that speaks to them in this book.
~ Wyatt Semenuk, BookTrib
Read the full review
***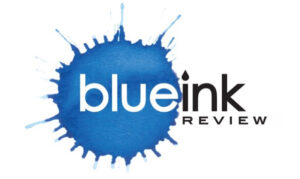 A science fiction spy thriller with deep metaphysical undertones where the future of humankind is at stake. Fueled by brilliantly insightful scientific speculation—such as augmented reality advertisements known as "hallucinads" and cutting-edge marketing devices known as "Gibsons" that blur the lines between reality and virtual reality—the meticulously described science fiction backdrop is an undeniable strength.… Readers might enjoy the labyrinthine plotting and visionary science fiction conceptualizations…
Recommended for deep readers who enjoy their literary fare on the mind-bending and thought-provoking side.
Read full review
***
Chuck Young, Founder of C Y Research (Ameritest)
Cinematic in its writing, it's easy to visualize the action and characters of PANDEMONIUM in a range of exotic settings…like in a classic James Bond movie…prognostications about the future of communications technology… both funny and disturbing…descriptions of near future military technology…are both exciting and credible.
This novel is Milton's epic poem Paradise Lost transported into the mid-twenty-first century and translated into an action packed…page-turning political thriller…a meditation on rebellion, loss and redemption, and what it means to be human…an attempt to make sense of a fallen world… to resolve the contradictions between a secular world view and a spiritual view of reality.
~ Chuck Young
Read full review.
---
Reader Comments
Loved It! 5.0 out of 5 stars
I finished reading Pandemonium last night and I LOVED it! It works on so many levels, which is what I especially like in a novel. I kept thinking this is what might have happened if Ray Bradbury had been a student of Aleister Crowley!
The writing is so fluid, reading it was really more like seeing it. And so suspenseful! I haven't had a lot of time to read lately, but whenever I had a quiet moment I immediately thought to pick it up.
And now I can't wait for the next one!
–  Jim Spaeth, USA
***
A fun, fast paced, literary burrito. It has something for everyone, so everyone should read! 5.0 out of 5 stars
With sci-fi and espionage, wrapped in a little theology, with a sprinkle of, but not too much, romance; this series is an exciting getaway. It will have you thinking of otherworldly possibilities while taking you through a moment to moment, fast-paced espionage episode. I say episode because it is a part of an entire series that takes you through all time, begging questions of existence and time on earth. I can't wait to go back and see what happened at the beginning of time in this alternate universe. I was not a reader of sci-fi before necessarily, (I'm a romance junky if we are perfectly transparent), I am here and now converted. Happy reading, I highly recommend.
– Lenai B Begue, United States