Powerful Mind Part 34
Created October 27, 2023
Welcome to this week's Bill Harvey Blog.
Read Powerful Mind 33
By this point in our journey, your priorities are to be your highest self and spend as much time as possible doing your passion work, while avoiding distractions, especially from your own doubts and fears. But there are so many other distractions to deal with, including people you love popping into your life at odd moments. By now your savior faire may include noting that these are assignments from the Universe that deserve your attention even when the timing is frustrating.
Because we have collectively dreamed up this ultra-distracting culture we now live in, in which we are being exposed to multiple media simultaneously for most of our waking moments, and in which emails, texts, phone calls, and innumerable other messages are incoming at all times, these challenges may often overcome our resolve, and make us feel as if we are never going to be able to stay in Flow or even in Observer state. Plus, we may be balancing the work we use to make money with the work that is our passion to which we are ever so gradually transitioning.
The reality is that multitasking is something we all overestimate our own talent for. We are all at our best when we immerse completely in one single-pointed attention stream at a time. The implication: we need to schedule our time in advance, leaving at least twice as much time as needed to complete a given task, but making advance arrangements (like turning phones and email audio notifications off, and closing doors with Do Not Disturb signs) so that we can really focus on one task at a time, enjoying it to the hilt, and treating it as the most important thing in the world for the allotted time.
But the reality is that we will not always have the luxury of controlling our own space. Sometimes we will be out in the world of action mixing with dozens of other people we know. Sometimes we will be doing that while operating heavy machinery (e.g. a car). Let's take a hypothetical situation in which you are driving a car, involving looking forward, occasionally in the rear view mirror, occasionally in the side view mirrors, and keeping in mind where you are going, which might involve listening to cues from a GPS. You will also be monitoring your own mind and feelings, but your salience network is prioritizing safety above all else.
This means that if you are daydreaming idly in default network, you will switch consciously back into Observer state, where you may detect flash-forwards to the upcoming meeting to which you are driving, and noting useful ideas that you might bring up in that meeting. You may also hear yourself rehearsing specific dialog that suddenly gets you in trouble in your mental picture of the meeting. You also make a mental note to avoid that line of dialog, and perhaps you come up with a good phrase to use if someone else brings up that sensitive topic.
But you do not allow your useful inner predreaming to distract you from primary attention to the movements of cars and the changing of traffic lights, and to intuitions you may have of what another driver is going to do.
Let's make the situation even more complex. Let's say you're driving a fairly large car with one passenger to the side and three more in back. One of these people is your business partner whose apparent main goal in life is to diminish you in the eyes of others, which he does with amazing manipulative powers, projecting boundless self-confidence. The others in the car are important clients. Your partner is leading a discussion about an idea you have had which he is criticizing, and the others are taking his views seriously and asking questions.
You note your ego's reaction to this and set it aside, merely listening while maintaining safety on the road.
A method which can help in circumstances such as these is the rotation of attention. You might not be able to safely see each person while driving, but you can pay special attention to listening to what each person says, and you might ask for the views of someone who is staying silent. By rotating your surplus attention rather than trying to focus on everything at once, you may find that you can remain in the Observer or Flow state, get everyone safely to your destination, and perhaps, with right timing, make some short statement which restores the awareness of why you brought up that new idea in the first place, and why it still is worthy of testing further.
Better to let the idea rise or fall without intervention and return to it at some apropos later point, than to get emotionally hooked into the game your rival is playing. Safety and staying above your own ego are the natural priorities in the situation.
Key #8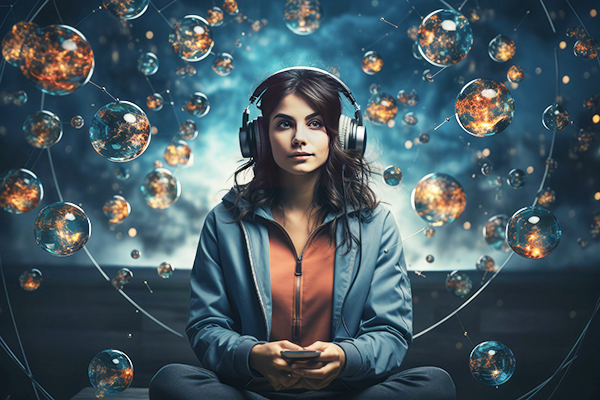 When there is too much going on,
rotate attention to make sure every workstream is covered.
Your own inner world is one workstream. The road ahead and the three mirrors are four other workstreams while driving. Each person in the car with you – or the radio – each of these is another workstream. Your equipment (mind, intuition, perceptions, feelings) is not at its best when dealing with multiple workstreams, and the tactic that optimizes you when multiple workstreams are unavoidable, is rotation of attention focus. At least for brief instants you are taking a full grab of each workstream. But the one or more workstreams which contain existential danger (like when driving) must never be without some degree of attention, even as you grab information from split second peeks elsewhere.
Best to all,