Powerful Mind Part 33
Created October 20, 2023
Welcome to this week's Bill Harvey Blog.
Read Powerful Mind 32
In the Observer state, one has learned how to create a gap inside between autonomic reactions and the actual owning of taken positions. In Emergency Oversimpliification Procedure (EOP) the two things occur simultaneously: for example, as soon as you are slighted by another person you immediately feel hurt and angry. In Observer state you sense your body taking on those emotions but you yourself are in no rush to embrace any sort of negative feelings. You understand and forgive your ego for its "normal" reaction but already see others in the room whose expressions show they are taking your side and you feel above all such trivia. The automatic reactions that sought to take you over slink away like ocean wetness disappearing in sand after a wave.
Blasé is the word for Observer state, as observed by other people watching you. Whatever the provocation you appear immune to "normal human reactions". "Cool-headedness" is another apropos descriptor of Observer state.
In the early stages of wearing the Observer state before fully embodying it, you are as an actor, pretending to be as blasé as you wish to really be. Your will is strengthening as you are able to command your exterior persona to project what you wish, containing inside invisibly what might initially still be the needy ego inflamed by imagined insults or shortfalls in due respect being paid to you. Careful to not simply fall into sustained egotism pretending to be a blasé person but actually remaining in EOP as a permanent pretender to yourself as well as to others. That trap is all too easy to fall into. You'll know to the degree that you are really observing yourself internally and being honest with yourself. When you can really skip over the action impulses of your ego, you will notice it, and know that you're not just pretending but are actually in Observer state.
This Key #7 of Observation has many sides to it, which is true of all the 12 Keys. To review the facets of Observation we have discussed and for which we have provided action tips, the first was a discussion of the five physical senses and the interior senses of the mind including feelings, images, and wordless thoughts as well as the internal dialog in explicit words.
We would add here another idea about internal words: note the words you use in your mind. Are they words you'd normally speak aloud? Are they in language reminding you of any writer you may have been reading recently? Does your mind's actual choice of words contain any subtle signal?
Pay particular attention to feelings that occur without words. Some of these may be hunches. You may have almost invisible reservations about something you are about to say to someone. Be on the lookout for hunches like that, and give them the benefit of the doubt; instead of saying what was on its way out of your mouth, modify it to be more gentle and more of a question than a statement, or say nothing at all and then pay attention to what happens, how your words or silence appear to affect the other person or people.
Hunches are among the most valuable material produced by your mind, do not trample over them, nor leap to believing them entirely. If negativity is present it is a warning so proceed cautiously step by step zeroing out all previous assumptions entirely.
We then spent some time talking about the ego, its needy nature, the fact that it acts as if it is the whole of the real you, whereas it is more like your own biological AI, an assistant who takes over as much as it can, and if allowed, dominates the real you. And all it wants is petty satisfactions, it has no noble aims, and so if you let your life be run from that sub-self, you will be a petty person leaving only faint traces of your gifts in your timeline. In your last moments of life you will feel regret in realizing how much you undershot the opportunity. Not a total loss, that learning will serve you well if you discover your consciousness goes on to another life, as I suspect you will.
We then went on to recommend that serving other people first is the better approach as compared with pushing your own agenda ahead of inviting others to go first. And finally we presented a series of one-liner observational tips from Mind Magic. We're ready to sum up this Key.
Key #7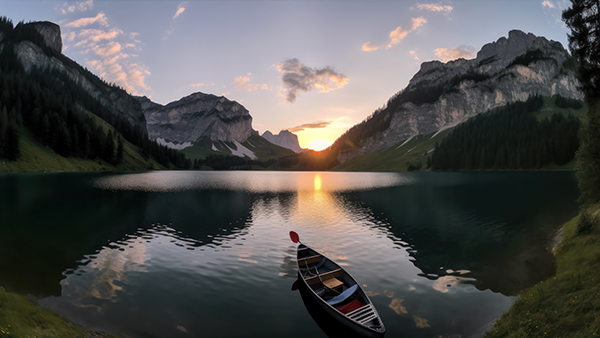 Take Observer position, note your feelings without owning them
This Key will help you become more observant internally and this will spill over into being more observant externally. Instead of allowing distractions to jerk you from one thing to the next, you will be in a more self-controlled and stable platform inside, master of your own impulses and less enslaved by incoming stimuli. In general you will be calmer and less subject to the startle reaction, also less likely to be overtaken by uncontrollable snap reactions when your buttons are pushed by practiced manipulators. You will discover that being aware of your breath is far more helpful than you ever knew.
This Key will not automatically always take you into the Observer state, but it will increase the odds of getting there more often, especially over time, because practice indeed makes perfect.
Love,