Powerful Mind Part 30
Created September 29, 2023
Welcome to this week's Bill Harvey Blog.
Read Powerful Mind 29
"Comedian George Carlin once quipped, 'Oh, you hate your job? Why didn't you say so? There's a support group for that. It's called EVERYBODY, and they meet at the bar.'" This is a quote from a Gallup report finding that 60% of workers are dissatisfied with the work they are doing.
The pandemic gave us the space we needed to realize that we were not having enough satisfaction out of the life we were living, and a person's work is central to a person's life – "Lieber Und Arbeit" (Love And Work) as Freud put it – the two key tentpoles (which in my book You Are The Universe I show is actually the bottom of the Tree Of Life in Kabbalah).
But even before the pandemic many of us already knew that we had placed ourselves in the wrong spot, maybe even the wrong line of work. The education system has not prepared us to know what our true gifts to the world are, the passion work that would keep us in the Flow state more often. For some time I've been recommending individualized education, to bring out the best in each of us, and to know the occupational optimization answers for each of us. Ironic that the Latin word educare means "to draw out" and yet our education systems around the world pound information in rather than draw anything out.
I've also written about work study internships for a day starting at very early ages, maybe as early as seven years old, where kids can pick and choose which of the participating companies and departments they would like to try out for a day.
Since the pandemic, tens of millions of people around the world have been contemplating changes in their lives, focused especially around the kind of work they do, and where and how they do it. A big part of it is not the occupation itself but the culture of the company. Too many companies treat employees as expendable cogs and not as partners and allies. If AI were used to enable the whole personnel of a company to insert anonymous or otherwise ideas and suggestions with true protections against repercussions (today's HR departments promise that but do not deliver it often enough), and if the C suite got continuous AI summaries a maximum of 25 words per hour 9-5, the C suite might realize that the wisdom bubbling up is unbelievably brilliant and right. Global consultant Chaim Oren and I discuss these points in this podcast: How to Thrive in the Age of Crisis which came out today.
Be sure you know what work YOU want to do, and that it isn't someone else who caused you to believe you wanted that. Then make a plan to get from where you are to that work. Consider the moves carefully so as not to waste the good will you have built up in the field in which you have been working. Don't leave people in a bad place by abruptly pulling out, take care of the people and company you now serve, as you make your transition. If you do it that way, some of them may help you get to where you want to be. maybe there are ways to intersperse what you now do with elements of what you want to be doing. This is a great testbed for early learning.
This will take time so you mustn't add to your existing stress by becoming discouraged at how it seems Sisyphean and that you'll never get there. Here's the key trick: life is an adventure. You may have lost that sense of adventure before, perhaps long ago and without realizing it. But now that you have taken control of your own life and are steering it toward making your true dreams come true, you must sit back and become grateful for this big second chance you have given yourself, and that however it comes out, you are at least going to enjoy the adventure, the true adventure of your life as it was always meant to be, now that you have the real target in your sights. You are going to enjoy getting there even if you never do get all the way there!
Remind yourself of this every time you feel dissatisfaction returning. Like all negative emotion, that is just an alarm reaction designed to wake you up to some threat vector. Turn off the emotional alarm, thanking it for ringing, and set to learning whatever lesson has to be learned so that the source of that dissatisfaction may be reasonably solved to no longer cause you negativity.
This means that while you are on the adventurous path to your new life, no matter what happens, failure, censure, whatever, it isn't going to get you down. You are at least pursuing your passion work, that's what matters, and enjoy each second of the journey by learning from what appear to be signs that you will never attain your dreams. The outcomes are not the point. The pursuit is the point, as long as what you pursue is the highest use of the real you to the species and to the universe, in your own lights.
Remember that what you feel projects out and makes impressions that change the "external" world, so that the more quickly you turn off your own negativity, and keep envisioning ("predreaming") the life scenario you want, the more likely you are to achieve it all. But beware of the trap of caring too much about the outcomes. Do what you can to obtain the outcomes you want, and let the chips fall where they may, and use negative feedback to refine your methods but not bring you down.
Key #6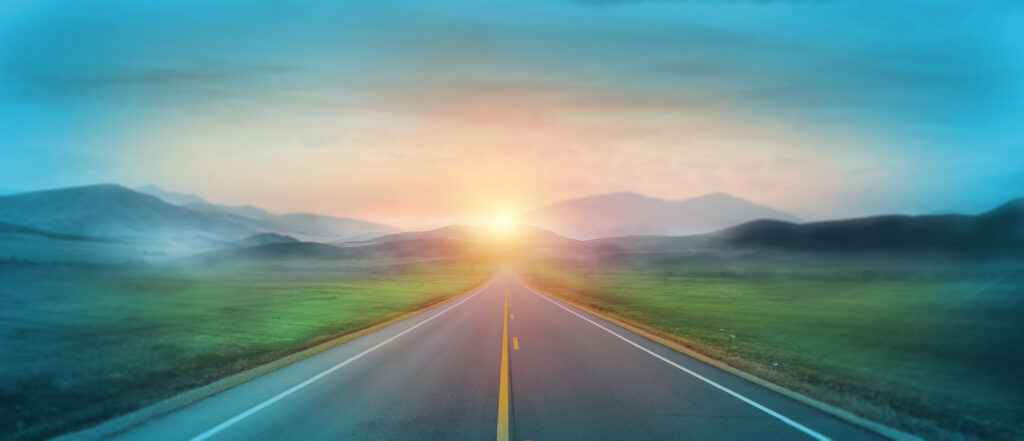 Be sure of what YOU want and enjoy the journey to your dreams,
without attachment to outcomes.
Dissatisfaction is wrong predreaming, it brings you what you don't want to happen.
Attachment to outcomes is a misunderstanding. It's ego. It's the need to prove yourself to other people, belonging, status/prestige, wealth/success, all those lower motivations that you were conditioned to be needy about. The established psychological principle of Yerkes-Dodson obtains: highest performance comes when there is just the right amount of desire to win, and performance falls off sharply when there is too much attachment to the outcome.
Enjoy the adventure!
Love,