Originally posted October 13, 2015
Each of us is more interesting and exciting than any character in a movie because reality is actually happening. Movies are fiction, life is real. As exciting as fiction can be, real life is even more exciting.
Many of us have stepped behind the lens, watching instead of directing our lives. We may feel we have lost sight of the joy and excitement in life because of the challenges and complexities we face each day.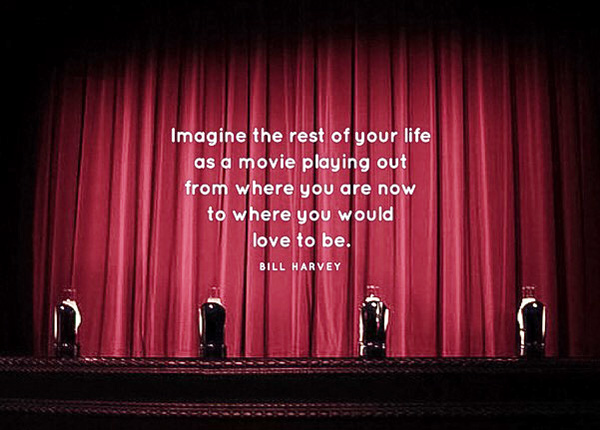 The first step to reconnect with the excitement of life is to connect with what we really want to do the most.
What is your ultimate dream or mission?
My life dream is to see really positive change take place in the world and to be part of making it happen. What's yours?
"Follow your dreams" refers to your waking dream, your dream of what could be. And though our night dreams taken as a collection may seem full of disconnected seeming irrelevancies, we may find they sometimes contain clues about our mission.
[dropshadowbox align="center" effect="lifted-both" width="100%" height="" background_color="#fef7f5″ border_width="1″ border_color="#dddddd" ]
      Where are you now and how do you reconnect to your mission?
[/dropshadowbox]
Are you focused on living your mission in your daily life and if not, what would be the way back onto that radio beam?
On paper or whatever device you prefer, make two columns. In the right-hand column, articulate and write down the big dream — what you always wanted to be when you grew up or what you realized you wanted to be along the way.
In the left-hand column, define where you are in the plot trajectory. What part of the challenge slope still lies ahead? What needs to happen in order to get from where you are now to THE dream? And how will the challenge slope itself change as you focus in the direction of THE dream?
If you need more clues as you articulate your dream and plot your trajectory, try this: see yourself as a character in a movie, playing the game of life, the LIFE MOVIE. Recognizing that challenge is the mainspring of plot, look back at the main moments of supreme challenge in your life. See the ones where you caved. See the ones where you rose to the challenge, when you were at your best. In movies, we identify with and immerse ourselves in the characters that are portrayed doing some noble act early in the movie. Recall your noble acts.
[dropshadowbox align="center"  effect="lifted-both" width="100%" height="" background_color="#fef7f5″ border_width="1″ border_color="#cccccc" ]               You are not only the director of your Life, you are 
               also the scriptwriter as well as the protagonist.[/dropshadowbox]
You will enjoy the movie the most if you believe you are up for the challenge and then just do it, setting your sights on your mission without getting too attached to the outcome. In other words, be happy in the trajectory, even if it doesn't take you to the exact pinnacle you aimed for. Let it come out however it comes out. Stay focused on the dream. Do it for the fun of it.
Best to all,
Bill
Follow my regular media blog contribution, In Terms of ROI at Media Village, Myers new site. Here is the link to my latest post, Program Environment Can Add +35% to +37% ROI Lift.